Recognizing that children learn best through play, The Good Earth School is inspired by the Reggio Emilia approach as an Emergent curriculum.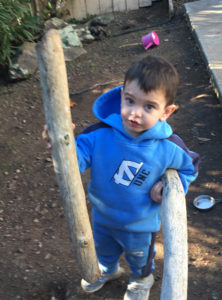 "Children need to connect to the natural world and learn from what nature has to teach us. Almost all indoor activities for children can be done outside, where they are often even more effective. Being outdoors increases the ways of developing an interest in reading and writing, fosters an interest in science and math, and encourages a healthy life-style of physical activity." 
–   Eric Nelson
Our children are encouraged to question their environment and take risks while guided by supportive teachers. The child learns problem-solving skills through a real life experience as they explore, ask questions, and then given an opportunity to share their knowledge.
Child-Centered environments are designed to allow children to take command of their own learning. Teachers provide support and facilitate the child's learning but the child determines the direction of that learning following their natural curiosity.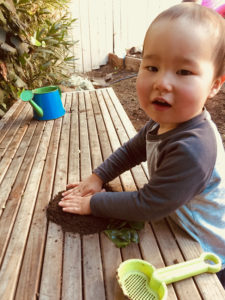 Emergent Curriculum is a way of planning lessons that are based on the children's interests and passion at a specific point in time. 
The Good Earth School's learning experiences are project based reflecting the children's interests as well as the California Preschool Learning and Development Foundations of: Social Emotional, Language Development, Cognitive Development, and Perceptual and Motor Development. To understand how to facilitate children's learning and set up a developmentally appropriate environments for such learning, teachers are required to attend monthly professional development trainings of which many involve curriculum development.
To expand on the teacher's development, they are encouraged to reflect on and document where they have been instrumental in the children's growth and skills for life-long learning.
The self-esteem of our children is increased when we honor them and treat them as capable and valuable members of our society. When educators engage children in culturally responsive experiences it helps to build the child's self-confidence, it increases the awareness and appreciation of others' culture, and maximizes the child's educational success.
At The Good Earth School, we strive to foster compassionate members of our society. We believe it is important for children to experience the natural world and how nature sustains us.